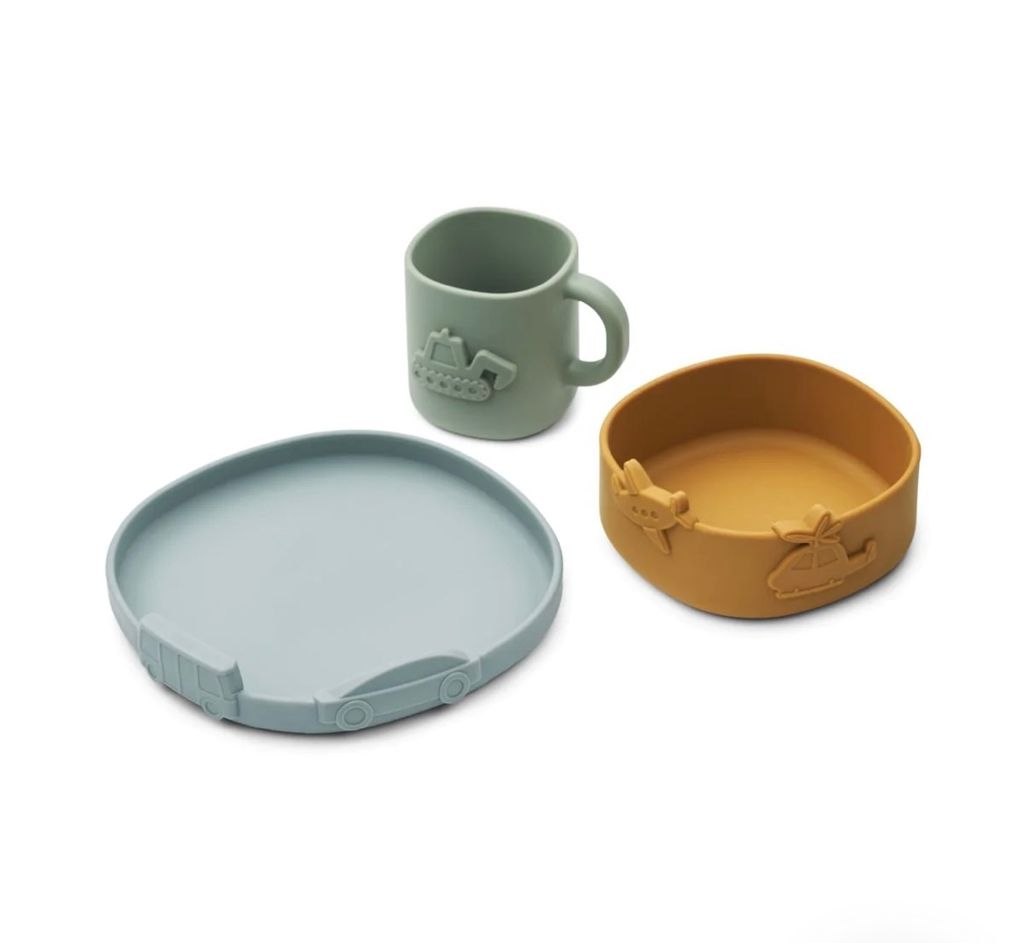 Kine tableware set- Blue fog mix
SILICONE TABLEWARE SET WITH 3D MOTIFS
Bring playful dimensions to your table setting with this colourful silicone tableware set featuring playful 3D motifs. A compilation of the Emily bowl, Chaves cup and Panama plate, this set provides a fun and safe dining experience that is noise free and durable. Easy to clean and dishwasher safe for added convenience.


Silicone tableware set with 3D motifs
In playful themes that come alive in 3D effects
Set consist of: Emily bowl, Chaves cup and Panama plate
Safe and noiseless
Durable material
Dishwasher safe
Dimensions: Chaves Cup: Diameter (cm) 7, Heigth (cm) 7.5, Width (cm) 9.5, Capacity (ml) 220. Emily Bowl: Diameter (cm) 12, Heigth (cm) 4.5, Capacity (ml) 400. Panama Plate: Diameter (cm) 17, Heigth (cm) 2
Material Composition
100% silicone
Silicone Properties
• Free from harmful chemicals like phthalates
• Safe contact with food:
• Hypoallergenic
• Soft, does not break if dropped
• Stabile temperature when in contact with hot and cold content
• Easy to clean