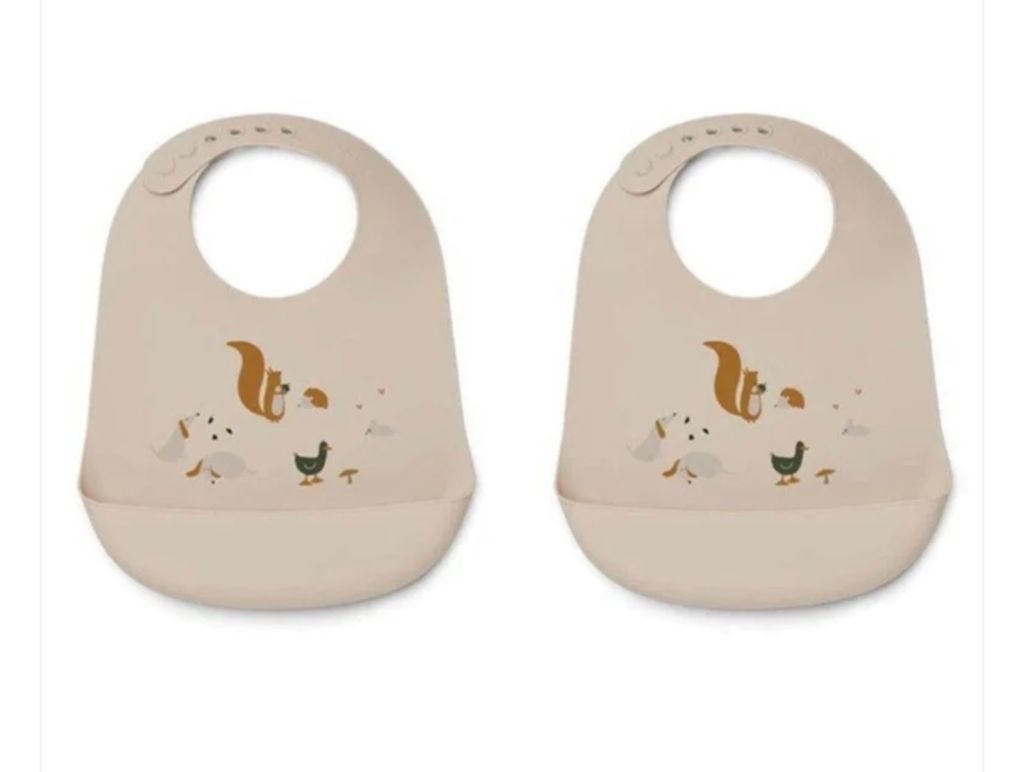 Tilda bib 2-pack- Friendship multimix
We understand that many customers prefer to purchase one unit only (instead of pack of 2). Good news! You can now choose to purchase one unit only. We called this a "breakpack" piece. However, each "breakpack" piece doesnt come with its original box. Reassure that these are all in perfect condition. Only place the order if you are comfortable with it. You can always dm us if you need more clarification.
Of course you get to save more if you purchase the complete set!!!
CHILDREN'S BIB - 2 PACK
Practical bib helping to make mealtimes a little less messy - an essential for your changing bag.


Material: 100% silicone
Easy to clean
Catch-all front pocket
2 pack
Dimensions: WIDTH (CM) 22, LENGTH (CM) 29
Wash at or below 60'C
Wash before use
Wipe with damp cloth
Material Composition
100% silicone
Silicone Properties
• Free from harmful chemicals like phthalates
• Safe contact with food:
• Hypoallergenic
• Soft, does not break if dropped
• Stabile temperature when in contact with hot and cold content
• Easy to clean